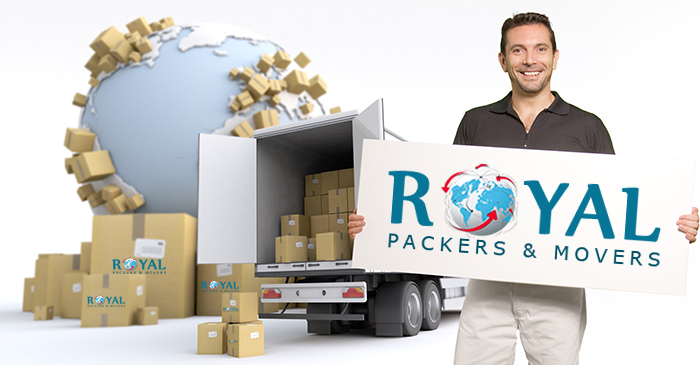 When seeking capable and reliable team of someone to help you relocate your home, business or cargo in India or globally think about an organization who treats your belongings as they'd treat their own call the specialist who assure you problem free services. We tend to at Royal Packers and Movers in Mumbai specialize in skillfully wrapping up your priceless possessions and transporting them with ease and security to the relocation site. Straightforward because it sounds this process requires professionals who expertise in Packing belongings or varied sizes, shapes and sturdiness without damaging what you hold pricey.
We tend to at Royal Packers and Movers have been making lives easier with our proficient relocation services to tiny and massive business for almost 20 successful years. Our services as Packers and Movers aren't restricted to helping you move however conjointly settling your belongings with efficient unpacking and relocating. We give massive scale relocation from 10 to 12 shifts per day with our twenty branches unfold over Mumbai and 200 across India; we build packing and moving simple and efficient.
Our Services Are Spread Across India
Royal Packers and Movers is reputed and renowned in providing regular packing and moving services to government corporations like BARC, RCF, BPCL, Indian Oil, and many a lot of, which proves that our services would like no verbal praise.
Our team of skilled Packers and Movers in Mumbai are experienced and proficient in handling, packing & shifting of a flexible range of goods, starting from household product, industrial goods, offices, cars, laboratories and we have a tendency to conjointly provide excellent warehousing facility in Mumbai, Pune, Bangalore, Kolkata and Chennai. Royal International strives towards client satisfaction and on time delivery of product using our varied modes of domestic transport at our disposal. We deliver merchandise in sensible condition using our tempos, mini trucks, and trailers & pack body containers.
We at Packers and Movers give economical international delivery services supported by both leading sea & air carriage firms.
The Safety of your product is a priority for our team that follows business standards in relocations using solely recommended quality packing material like thermocol, cardboard sheets, gunny baggage, plastic bubble, cartons & wooden crates of fantastic quality to create certain harm free delivery.
We at Royal International have over twenty years of expertise in relocation services which speaks for itself making us a reliable and safe alternative.
Our team of delivers all goods coated underneath full insurance provided by Royal with on the spot claims guaranteed.
We tend to at Packers and Movers help you to transfer your belongings throughout India and globally at affordable rates. We have a tendency to believe in client satisfaction and returning to you safely the possessions you entrust in our reliable hands.